Control-Cric™ Emergency Cricothyrotomy
Adding control to an otherwise chaotic procedure…
A surgical approach to a cricothyrotomy that helps to maintain control during a high-stress situation. This quick and controlled cricothyrotomy has been created to perform a blind cricothyrotomy in under 2 minutes, and is packaged to simplify the procedure.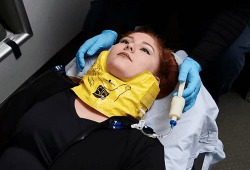 "Stabilize In Place Quickly," or SIPQuik Vacuum Cervical Splint developed by Steve Islava,...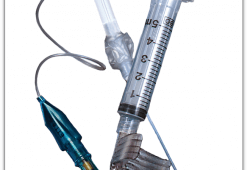 Pertrach® Emergency Cricothyrotomy System A percutaneous approach to a cricothyrotomy or tracheostomy. This...