Control-Cric™ Emergency Cricothyrotomy
The Control-Cric™ is packaged in 3 clear steps, guiding the provider through an otherwise chaotic procedure. Step 1 is the Cric-Knife™. A 10mm dual-sided blade with an integrated sliding tracheal hook. This allows the provider to maintain control of the thyroid instead of reaching for additional tools and potentially losing the airway. Step 2 is the Cric-Key™, a 5.5mm cuffed tube with an integrated introducer. The introducer gives tactile feedback of the tracheal rings, confirming placement. Step 3 is the neck strap, a flexible silicone strap to slide easily over the tube to maintain position during ventilation.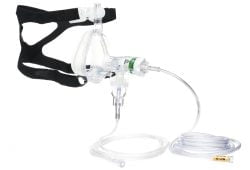 The GO-PAP is a disposable emergency CPAP device, that runs off of the...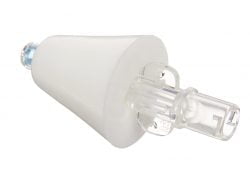 Deliver medications quickly and painlessly with the DART. Atomized medication delivery results in...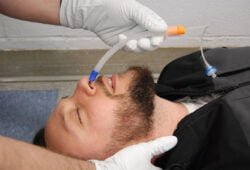 Effectively administer oxygen in a crisis with the Naso-Flo, by Pulmodyne. The Naso-Flo...