With Pulsara UNITED your EMS agency can operate at an expanded scope of practice including Mobile Integrated Health and Community Paramedicine. Additionally, you have the ability to incorporate Medical Control, add Supervisors, dynamically build care teams on the fly, and even transport to alternative destinations under the new ET3 reimbursement model.
View Website: https://hubs.ly/H0w6–z0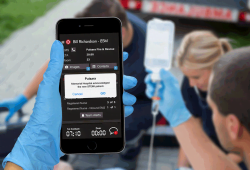 Free for EMS and the receiving Emergency Department, Pulsara ONE is an event-based...