With over 25 years of experience manufacturing resuscitation technologies for the military, ZOLL® continues to provide a trusted and proven vital signs monitor with the Propaq® M. Rugged and lightweight, Propaq M is specifically designed for the rigors of military and aeromedical operations.
Product Features and Benefits
Available with full Masimo rainbow SET™ technology
Advanced physiologic monitoring, including three invasive blood pressure channels
Robust data communications and optional integrated printer
Hot-swappable battery with over 7.5 hours of monitoring
Backward-compatible with most older Propaq monitor accessories
Remote viewing capability
Only transport monitor with a defibrillator and pacer option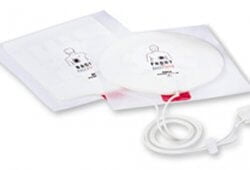 ZOLL Stat-padz® are the fastest, easiest-to-use multi-function defibrillator electrodes and are optimized for emergency resuscitation situations....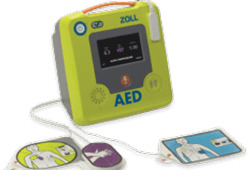 The ZOLL AED 3 BLS defibrillator provides high-quality rescue support for both adult...