ESO Launches Personnel Assault and Threat Reporting Tools
Manufacturer
Info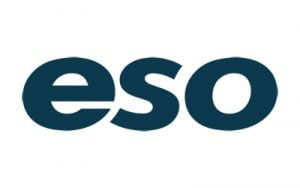 New fields included in award-winning ESO Electronic Health Record ePCR platform
AUSTIN, Texas, February 11, 2021 – ESO, the leading data and software company serving emergency medical services (EMS), fire departments, hospitals and state EMS/Trauma offices, today announced the availability of personnel assault and threats reporting in ESO Electronic Health Record (EHR), the company's award-winning ePCR platform.
"Assaults and threats to providers and first responders are a growing concern," said Allen Johnson, Chief Product Officer for ESO. "Studies show that paramedics are exposed to potential violent situations at an alarming rate, more than five times the national average for all occupations. Fatal assault is the third leading cause of death for EMS providers. Even more worrisome is the belief that these types of incidents are actually underreported."
Key features of Assault and Threats reporting include:
In addition to data related to injury, exposure or death, providers can now capture relevant and timely information related to assaults and threats that tend to go unreported or underreported.
Keep workflow simple by documenting assaults and threats directly in ESO EHR and ensure records stay in a single location. Access to a clear view of assaults and threats at the unit report level helps to identify trends and insights. 
Historical Reporting and Documentation
The data collected from assaults and threats documentation can be critical for research and the health and safety of firefighters. Historical data can also be used to support preventative measures and encourage a culture of safety within departments. 
When paired with ESO Personnel Management, all assaults and threats for an individual are documented and tracked in their personnel file, allowing for a historical view of these types of events. Review the details of each incident where the threat occurred for a complete picture. 
"Assaults and threats happen far more often than people realize," said Joseph Zalkin, Project Lead, Consortium Against Responder Violence. "Being able to capture information related to assaults and threats in a systematic way is a crucial step to help us mitigate these types of incidents and ensure provider well-being." 
To learn more about ESO EHR, visit: https://www.eso.com/ems/
About ESO
ESO (ESO Solutions, Inc.) is dedicated to improving community health and safety through the power of data. Since its founding in 2004, the company continues to pioneer innovative, user-friendly software to meet the changing needs of today's EMS agencies, fire departments, hospitals, and state EMS offices. ESO currently serves thousands of customers throughout North America with a broad software portfolio, including the industry-leading ESO Electronic Health Record (EHR), the next generation ePCR; ESO Health Data Exchange (HDE), the first-of-its-kind healthcare interoperability platform; ESO Fire RMS, the modern fire Record Management System; ESO Patient Registry (trauma, burn and stroke registry software); and ESO State Repository. ESO is headquartered in Austin, Texas. For more information, visit www.eso.com.
Media Contact:
Andy Prince
[email protected]
(512) 289-4728
###